What is a Mentoring session?
A session consists of one student working with one leader and one horse, using the principles of horsemanship to help the student build self-esteem and leadership skills. Working with horses instills quiet confidence that equips the students to overcome obstacles they come against at home and in school.
We will work hand-in-hand with the child's family and care team to design each session uniquely for each child who comes to visit. Sessions last an hour and a half and consist of doing a 20-minute chore to help around the ranch before working with the horses. Parents may remain on the property during the session, but we request that you please do not hover over your child while we work with them.
Get a feel for the experience
Session Schedule
Sessions are held weekly for 7-week rounds at either 3:30 or 5:30 on Monday, Tuesday, Thursday, and Friday. Students are welcome to apply for multiple rounds.
Session sets for the 2022 season are as follows: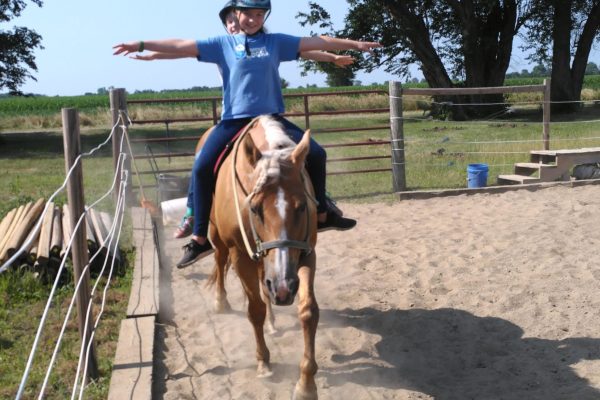 Who Qualifies?
Hope Lives Youth Ranch provides trauma-informed mentoring sessions to children who have had Adverse Childhood Experiences (ACEs) between the ages of 8-18. You can find a list of ACEs at the link below. Children who are under the age of 8 may be admitted on a case-by-case basis. A tax-deductible donation of $140.00 is recommended to cover the cost of each 7-week round of sessions but scholarships are available. No family will be turned away for financial hardship.
How do I sign up?
Please fill out a student application form found below. Once you have submitted your application, we will contact you and schedule a time slot that works for your family.