Mentoring Sessions
Our mentoring program is designed to help at-risk youth develop leadership skills, resilience, and confidence in the presence of a horse or donkey.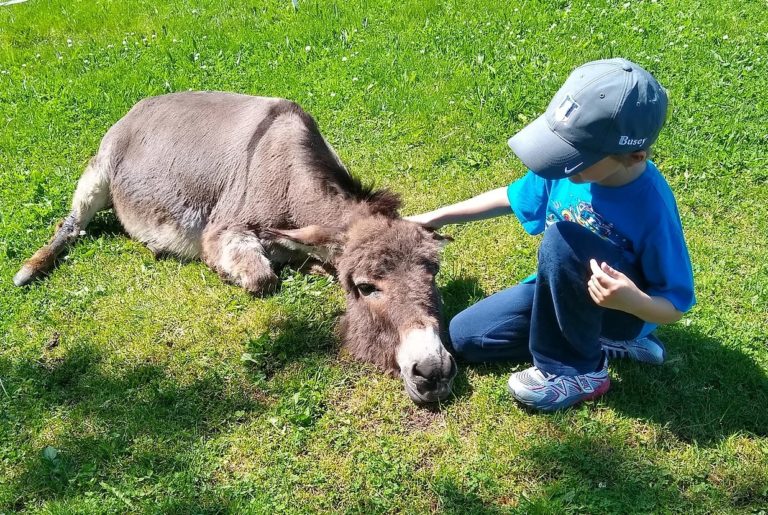 Donkey Calm
Experience the wonder of Donkey Snuggles! Jack and Mabel are eager to help chase away your anxieties with their affection. Book your 60-minute snuggle session today and your contribution will support the kids attending our Mentoring Sessions.
Hope's Homestead
Hope's Homestead is a group class for children 10 to 18 years old who enjoy the outdoors, group projects, nature, and animals. We will learn skills such as livestock care, sewing, gardening, campfire cooking, and more!
"Great rescue ranch, went there for a volunteer work day and had a great time!! I can't wait to help again!"
"Wonderful!! Really really cares about the kids!!"
"A truly special and wonderful place."
"I have never seen my daughter smile like this before! How do I sign her up?"