The staff, board, and founders of Hope Lives Youth Ranch believe that Jesus is the one true Son of God, Savior, Redeemer, and Coming King. We are not affiliated with any single denomination. It is our greatest desire to serve God by demonstrating our faith in action.
At Hope Lives Youth Ranch, our goal is to put a smile on every face that comes through the barn doors. We love to see improvement in the children that visit us, but mostly we want them to simply understand that we love and support them. If they look forward to their sessions with us as a bright spot in a hard week, we have done our job.
We produce our Newsletter on a monthly basis to keep you up to date on the latest around the ranch. If you would like to sign up for a PDF copy, click here.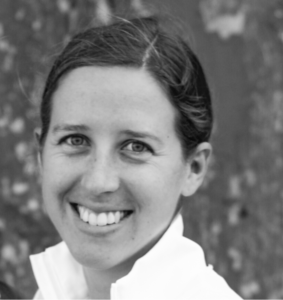 Founder/Director/Board member
I have been working with horses since 1997 and teaching beginner riding lessons since 2007. In 2011, I started to study equine behavior and anxiety extensively through various horsemen including Warwick Schiller, Sheila McElwee, Ray Hunt, Buck Brannaman, and others. I had intended to make horsemanship my career. Luckily, I broke my leg when a colt fell on me in 2016 and God used the pause in my life to show me how horses and humans were remarkably similar in the way they process and carry trauma. After a year of research, soul searching, and paperwork later, Hope Lives was born.

But who I am and what I have done are not nearly as important as who I know. I know the most powerful person on the planet. He is my best friend, actually. He tells me secrets and gives me dreams. Everything I have learned about working with youth, I have learned from him. I have seen him heal broken hearts and broken bodies before my eyes. Anything and everything I have to offer comes from him. It is my deepest desire to introduce you to him because as much as he loves me, he loves you the same. King Jesus.
Founder
I am the co-founder of Hope Lives Youth Ranch. My vision for the program began in 2004 while living in Northern Idaho. It wasn't until I moved back to Illinois and teamed up with Emily in Fall 2015 that my dream began to be realized. I grew up in southern Illinois with horses and frequently showed them through the local saddle club. I have a master's degree in Education and is an Illinois certified art teacher. I have taught children and adults with special needs and have the heart to help at-risk youth. To prepare for my role in founding Hope Lives Youth Ranch, I completed training at Crystal Peaks Youth Ranch in Bend, Oregon learning how to start and run an equine-therapy based program. 
My husband, Rick, and I own 21 acres of farmland that the program may develop as it expands. It is currently used to grow hay for program horses. I also own Catalyst Creative, a pottery studio in Monticello, which offers clay classes for children and adults.
Cindy has been married to Rick since 1999. They live in Monticello with their two boys.