The staff, board, and founders of Hope Lives Youth Ranch believe that Jesus is the one true Son of God, Savior, Redeemer, and Coming King. We are not affiliated with any single denomination. It is our greatest desire to serve God by demonstrating our faith in action.
At Hope Lives Youth Ranch, our goal is to put a smile on every face that comes through the barn doors. We love to see improvement in the children that visit us, but mostly we want them to simply understand that we love and support them. If they look forward to their sessions with us as a bright spot in a hard week, we have done our job.
We produce our Newsletter on a monthly basis to keep you up to date on the latest around the ranch. If you would like to sign up for a PDF copy, click here.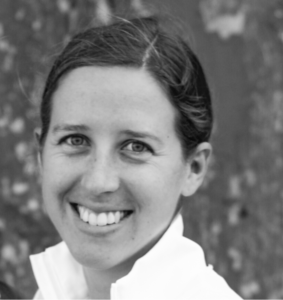 Founder/Director/Board member
I have been in the world of horses my entire life and teaching beginner riding lessons since 2007. Horses are extraordinary creatures. They do not care where you come from or what you look like, they only care about your willingness to build a relationship. Their world revolves around trust and respect, and they have taught me more about compassion than I thought possible.
Hope Lives Youth Ranch has been a dream culminating from my youth. Back then it didn't have a name; I just knew God wanted me to share what I had learned from horses somehow. The road to where I am now has been far from straight or easy, but God has used every one of my experiences to equip me for this calling. He continued to encourage me forward by bringing me an amazing team of people and horses to get our program off the ground. 
My first rescue horse came to me in 2016. I found her bound for slaughter and felt God leading me to bring her home. I felt it was fitting to give her a new name for her new life. I called her "Faith." She didn't seem fearful when she first arrived home, but on her fourth day with us, we had a terrible wind storm and she escaped from the barn.  She was so afraid of us that we had to follow her for twenty-six miles before she would let us catch her and bring her home again. It took several months of quiet and gentle care to earn her trust, but now she is sweet and patient. Faith is definitely a favorite of the lesson students. Her story of redemption inspires the kids who ride with me to look for the best in others.
Founder
I am the co-founder of Hope Lives Youth Ranch. My vision for the program began in 2004 while living in Northern Idaho. It wasn't until I moved back to Illinois and teamed up with Emily in Fall 2015 that my dream began to be realized. I grew up in southern Illinois with horses and frequently showed them through the local saddle club. I have a master's degree in Education and is an Illinois certified art teacher. I have taught children and adults with special needs and have the heart to help at-risk youth. To prepare for my role in founding Hope Lives Youth Ranch, I completed training at Crystal Peaks Youth Ranch in Bend, Oregon learning how to start and run an equine-therapy based program. 
My husband, Rick, and I own 21 acres of farmland that the program may develop as it expands. It is currently used to grow hay for program horses. I also own Catalyst Creative, a pottery studio in Monticello, which offers clay classes for children and adults.
Cindy has been married to Rick since 1999. They live in Monticello with their two boys.